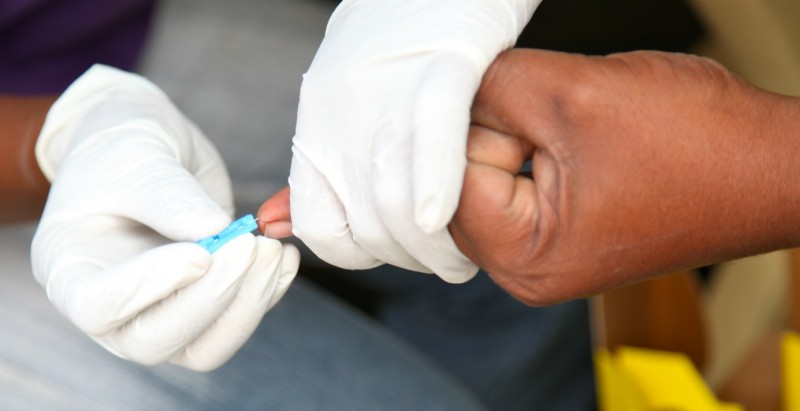 Ideal for college students preparing for Nursing, Medical, or PA school!
Our phlebotomy course teaches students hands-on about the importance of venipuncture in the medical field, as well as what will be expected for the phlebomotist to know once hired. Phlebotomists can work in a hospital, labs, and private practice doctor's offices. This is an excellent course for those who want to move up in the medical field or who want to gain more experience for school!
Benefits of Becoming a Phlebotomist:
Gain experience with venipuncture before beginning nursing, physical assistant, and medical school.
Learn how to collect specimen samples, the test performed, what can alter test given, and how to prepare the patient and the samples for testing.
Understand the role of the phlebotomist in the healthcare field.
Earn certifications to help you stand out when applying for employment or higher education.
Work in your field of interest while persuing higher education.

Future employers may offer tuition reimbursement toward additional training/ higher education for the medical field.
Course
Information About the Course
This class meets Mondays, Wednesdays, and Fridays 8:30am-4:00pm for 6 weeks. 
Pre-requisites are a High School Diploma/GED and a current or in-Progress CNA Certification.

Course may be taken alone or as part of the Patient Care Technician (PCT) program.

Professional, medical- driven resume and job placement offered. 

Knowledgeable instructors with +45 years of combined experience. 

Finish with +100 successful blood, 10 of those sticks including hand sticks. 

+25 non-blood specimen testing and analyzing. 

Will be regularly tested on knowledge learned in class and will receive additional help if needed.
The National Certification Exam will be taken at our testing center in one of our quiet, spacious classrooms.
Payment
Tuition cost: The cost of our Phlebotomy program is $1,995 plus a $150 application fee to hold your space in the program. Tuition is the same if you take it alone or as part of the Patient Care Technician (PCT) course.
Phlebotomy $1,845
Application fee $150
*All-Inclusive Total $1,995
Tuition includes: Textbook and workbook, all lab supplies needed to successfully complete the program, National Exam fee, and online study material for the National Exam.
Payment plans & financial aid: Payment plans can be arranged and financial aid is available for those who qualify. WIOA is a federally funded training program that may provide payment assistance if you qualify. General qualifications include people who have been laid off from employment and/or are receiving unemployment. There are a few other sources for financial assistance. See About > Financial Aid & Payment Plans for more information.
Phlebotomy Class Downloads
We are currently updating forms and policies in the download sections – please call the office for the most up to date forms.