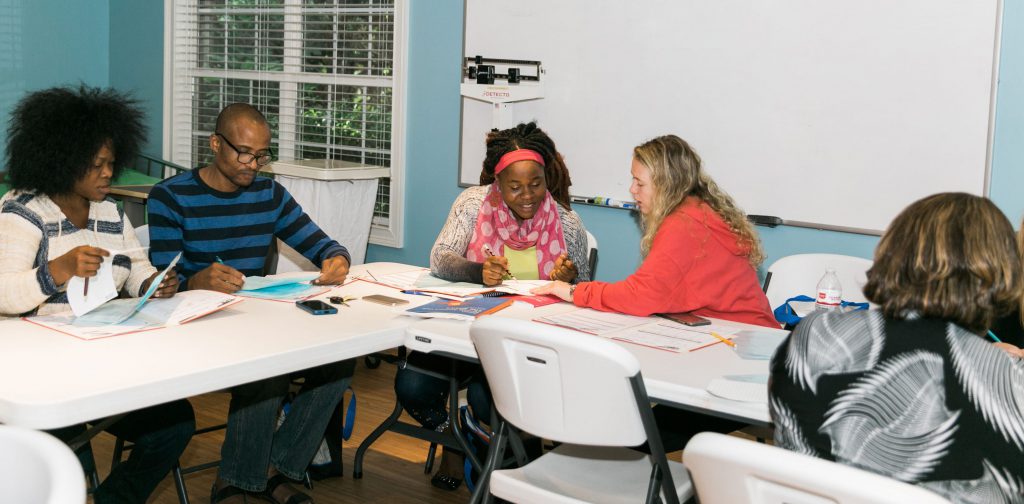 For Everyone
We have scheduled office hours at the main office in Dallas: Monday through Friday from 9:00 a.m – 4:00 p.m.
The American Heart Association allows training centers up to 30 days to provide cards to instructors. CPR With Mickey strives to complete rosters quickly and as economically as we can, usually within 24-48 hours during normal business hours. With the new E-Cards, instructors have access to the cards the next morning.
For Potential Instructors
IMPORTANT:
Prior to taking this course, candidates must have a current course completion card in the discipline to which they are applying. Candidates also must have aligned with an AHA Training Center that is accepting new Instructors.
Contact the office to see if you qualify to be an instructor/align with our training center. 
Take the AHA Essential Course for your discipline at onlineaha.org. The cost is $30.
Sign up and attend the in-person Instructor Course
Attend one of our classes to see how we teach each class.
Be monitored by Faculty teaching your first course(s).
Upon successful completion of all steps, candidates receive an Instructor card, valid until the next refresher period.
Check the schedule for the next instructor course. The cost of the instructor Course at CPR With Mickey is $225.00, which includes your training, evaluations, mentoring, and guidance on how to get your business started or grow; but does not include the instructor kit. Instructor kits vary by discipline and are available through one of the American Heart Association distributors.
For Current Instructors
CPR With Mickey's Training Center is in Dallas, Georgia. All AHA courses taught must follow the current edition of the AHA Program Administrator Manual. All cards will be issued as eCards.
Manikins, videos/DVDs, and books are available for rental and/or purchase from the Training Center. Rental quantities are limited, so please plan ahead and check for availability. Prices have changed for 2021 so please call to confirm pricing. Instructor kits vary by discipline and are available through one of the American Heart Association distributors.
Instructor Network Link
Class Times and Locations
Address: 110 Evans Mill Drive Ste 703,
                  Dallas, Georgia 30157
Call the office to sign up for the instructors classes, or register on TCM.
All cards will be issued as E-Cards beginning January 1st, 2018.
Each instructor will need to enter at a minimum, the students FIRST and LAST name as well as their EMAIL address. If you add any additional information, it is for your use only. This is a great spot to store class information to reach out to them before their cards expire (Please note, we will not contact them or use their information).
When entering rosters online, you will need to enter a start date and time to continue forward with the program. Enter all instructors who taught at the class, even if they are not affiliated with CPR With Mickey. The program is very user friendly, but if you have additional questions, please call the office at 770-573-2448.